They are many different units in Clash of Clans and it is most important for every player to learn strengths and weaknesses of every unit in order to make a perfect Army. With that in mind, be prepared a short tutorial that will explain you in details basic info about each unit.

First of all, you should understand that every unit in the game have specific role. They are melee and range units, air or ground units. Units are specific regarding their favorite targets, cost to train and them and damage per second. You should combine all this effects when making your strategy. To make sure you have enough resources you may use clash of clans hacks or tricks to empower your troops. Barbarians are very good low level units that have good amount of health, decent damage per second ratio and most of all they are cheap!
Use them at early levels combined with archers that have medium amount of health and damage per second, but they possess very high range of attack. Goblins are extremely fast units specialize in taking resources. They have very little health and they are very cheap. You can use them as scouts, to activate traps. Giants from other side have amount of health and they are perfect tanks in the game. They are the best units for taking down any defense. Downside of Giants is a fact that they are really slow units and does not have high damage per second. Try to combine Giants with wall breakers to gain maximum effects.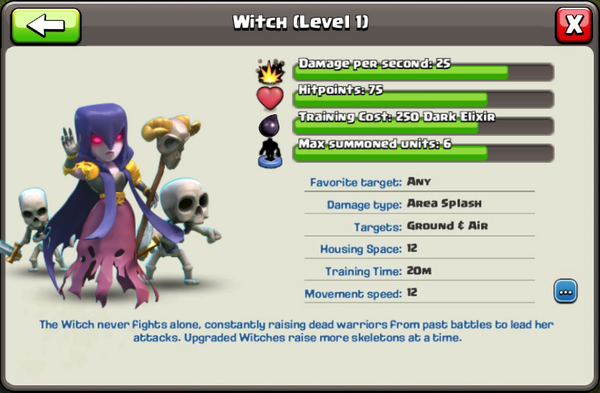 Wall breakers does not have huge amount of health, but they are excellent in taking down defensive walls that may present huge obstacle for other units. If you are thinking to make splash damage Army you should use Wizards and place them behind Giants. They have low health but very high damage per second and excellent range. Combine them with other units and you may create very effective combinations. For aerial attack you should use Balloons, that are perfect for targeting defenses and possess very high damage output. They are certainly slow and vulnerable to air defense, Archers and Wizards.
Healers are support units that will heal your troops and also your buildings. They are very vulnerable to air defense, so you must take this in consideration. Dragons can be very effective as they have huge amount of health and high damage per second. At last, P.E.K.K.A is extremely effective unit with huge amount of hitpoints and very high damage per second attack, but with very long production time.
It is an art to combine Clash and Clans units into useful, ultimate, unbeatable army, and we are hoping that this short owerview helped you a little in understanding their specifics.
.